Landfills and Urban Sprawling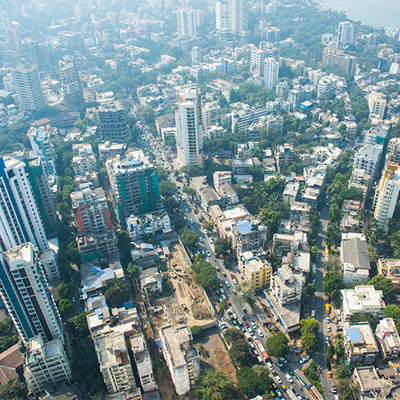 With over a few million tons of garbage being produced everyday, the world is drowning under its weight. As the population grows and the economy rises, these numbers are only going up. There are two ways to discard this solid waste- a dump, where trash is buried in the holes dug in the ground, and landfills. Landfills are carefully designed structures into or on the top of the ground to isolate the waste from the surroundings. The problem with dumps is that they are open and there are various animals and insects swarming around. Alongside, they are a major cause of groundwater pollution. Landfills are isolated from the environment as well as groundwater, but the trash we bury in them doesn't decompose easily. So now imagine, the amount of waste generated everyday adding to the pile of trash waiting to be decomposed for some decades now?
Now let's talk of urban sprawling. In the pursuit of a better, comfortable and advanced life, the number of people moving to urban areas is rising every day. But urbanisation comes at a cost. Imagine a city big enough to incorporate, say, 10 lakh people. What if the number of people moving to this city goes beyond this limit? The city then needs to expand. But at what cost? Deforestation of nearby areas, exploitation of the already draining resources and the need for more land. Urban sprawling, otherwise known as expansion of urban areas, has increased to an amount where the need of people has reached beyond the available land and resources. It's like a rubber band that has been stretched to a point where, at any minute, it may break.
Combining the two problems, more urban sprawling directly results in an increase in the number of people, which in turn results in a rise in the amount of waste generated on a daily basis. Population control, environmental awareness, use of easily degradable substances are just some of the ways we can contribute to saving what's left of our motherland.
Reversing this cycle, from exploitable to sustainable living, is a far away dream. However, it still can be achieved. It starts with that one step. The question remains, are you willing to take it before it's too late?
Twitter: With over a few million tons of garbage being produced everyday, the world is drowning under its weight. Moreover, rise in urban sprawling is now a big concern. Reversing this cycle, from exploitable to sustainable living, is a far away dream. Read more at https://twitter.com/sachintapasvi?lang=en