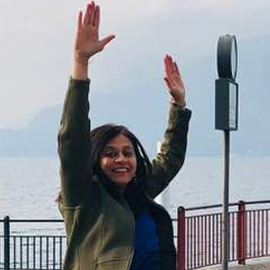 Nikhila Deo
(Pune/New York)
Dr. Sachin Tapasvi operated on both my knees (Partial Knee Replacement) in August 2016 at Oyster and Pearl Hospital. Dr. Tapasvi and his team were thorough professionals and guided me through the process of surgery and rehab and patiently answered all my questions.
I was in severe pain before that and surgery was the only option for pain free living.
Dr. Tapasvi's expertise is evident as post-surgery I was back on my feet in no time. Today, I am able to conduct my daily activities with ease and even swim and walk an average of 8 kms a day!
Highly recommend Dr. Sachin Tapasvi for accurate diagnosis and as an expert surgeon.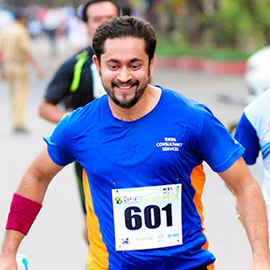 Mr. Kiran Godbole
After the football accident, and an ACL tear, I was unable to walk. All I remember is being lifted up and getting home. It was a nightmare of pains and fear of not playing again. I met Dr. Sachin Tapasvi through a reference. After surgery, he asked me to walk without support in the very first hour! With regular physiotherapy, I recovered faster than many others who might have sailed in my ship. Doc gives special attention, care and respect to his patients and considers them as his friends. Its been almost 8 years after my surgery and I am still going strong. Being an avid runner, trekker and cyclist, I have bagged multiple accolades. I still consider Sachin Sir as a reason of everything. My first medal is dedicated to him and I will hand it over when I visit him next!!
I want to thank Dr. Tapasvi from the bottom of my heart for treating me to the best, showing me a way where I was lost and directing me to new ventures when all seemed shattered. For me, he's not only the best doctor, but a larger than life human being. I am glad I met him.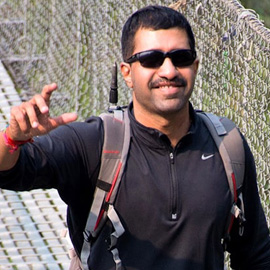 Mr. Uday jadhav
In April 2015, Dr. Tapasvi successfully performed ACL reconstruction surgery on my left knee. I suffered a knee injury during a cricket match at PYC gymkhana and it took me 9 months to get back to cricket. After 9 months of break I played the Friendship Cup cricket tournament and won the final match. I was selected as the Man of the Match at the finals and the Best Batsman of the tournament.
On the 22nd April this year, I completed the - Annapurna Base Camp (4130 m) Trek in just 7 days. My sincere thanks to Dr. Sachin Tapasvi and the support team who successfully operated me and completed my rehabilitation in a record time. All this has been possible only because of the support and guidance I got during the rehabilitation program. I would sincerely like to thank you and your team for making this an encouraging experience.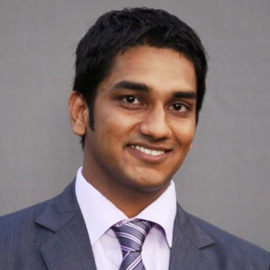 Dr. Miten Sheth
MBBS, MS, DNB (Ortho)
Knee Arthroscopy, Reconstruction and Arthroplasty (Australia, Germany, South Korea, Pune-India), The Knee Clinic, Mumbai, India
My mentor, guide and inspiration, Dr. Tapasvi is by far the best knee surgeon in the country and probably amongst the top surgeons in the world today. No praise is enough to describe the influence Sir has had on all those privileged to have learnt from him. The legend has made his mark and we as fellows will continue his legacy!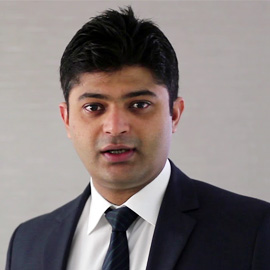 Dr. Chirag Thonse
M.S (Ortho), Fellow SICOT (Germany)
The Orthopaedic Clinic, Bangalore,
Consultant Orthopaedic & Arthroscopy Surgeon, St. Marthas Hospital, Bangalore
Working as a Fellow under the guidance of Dr. Tapasvi was a wonderful experience. He is a role model to me in a lot of aspects. Apart from being an excellent surgeon he is a very friendly guide and a great teacher. A truly admirable personality, someone whom i would always look up to with greatest regards & respect.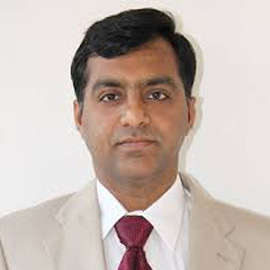 Dr. Prashanth S. Gorur
MBBS, D. Ortho, DNB, MNAMS
Assistant Professor & Consultant Orthopedic Surgeon, Rajarajeswari Medical College Hospital, Bangalore
Working with Dr. Tapasvi made me question what I thought was possible as he constantly pushed to improve my knowledge and skills. He is truly gifted as a surgeon and a master of his art. He is a source of inspiration, a guiding light, a "guru" in every sense of the word. The Fellowship was an honor and his association a blessing for life.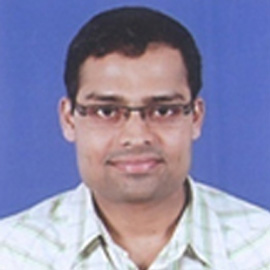 Dr. Nikhil N. Bhandare
MS (Ortho), DNB (Ortho)
Consultant Orthopaedic Surgeon, Bhandare Hospital, Fontainhas, Mala, Panaji, Goa
Working with Dr. Tapasvi really changed my outlook and approach towards Orthopaedics. Sir taught us that nothing is impossible if one has a will to learn. Thank you for having given me an opportunity to work with you and may your good work continue to benefit young doctors like me as well as patients.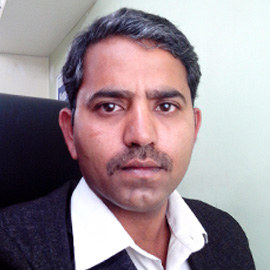 Dr. Digambar Peepra
Assistant Professor, Department of Orthopedic, NSCB Medical College, Jabalpur (M.P.)
It was a great learning experience for me to work with such a versatile surgeon. Thank you Sir!!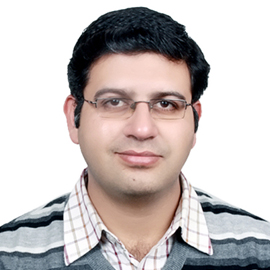 Dr. Rahul Khanna
Assistant Professor, Department of Orthopedic, NSCB Medical College, Jabalpur (M.P.)
Words are not enough to describe him, but he can rightly be called as the most inspiring teacher ever. Sir, thanks a lot for your support and inspiration.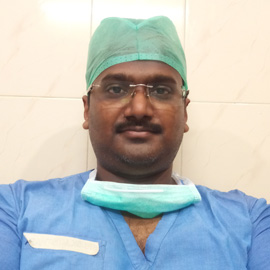 Dr. Pavankumar Ravi
DNB Ortho
Assistant Professor, Dr. PSIMS and RF, Vijayawada, Consultant at Rainbow Hospital, Vijayawada
Fellowship under Dr. Tapasvi was an experience that will count for the rest of my life. This Fellowship under Sir was the one that has made the difference.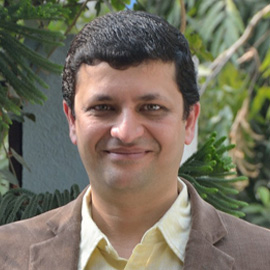 Dr. Kuldeep M. Deshpande
M.B.B.S, M.S., D. Ortho, F.I.E.A.A.F
Consultant Orthopedic Surgeon, Ishita Clinic, Nagpur
My approach towards problems underwent a complete change after the Fellowship under Dr. Tapasvi. He is the perfect "GURU" guiding his fellows whenever they require him. An avid photographer - you are a true rockstar Sir. Nothing is impossible for me as long as i have BOSS behind me.
Dr. Lalit Modi
In my opinion he is the only surgeon in India who can perform revision rotator cuff repair as well as re-revision of hip arthroplasty with the same competency. During my Fellowship I saw a high volume of - scopy and -plasty surgeries of the knee, hip and shoulder. In the true sense I consider him as my mentor.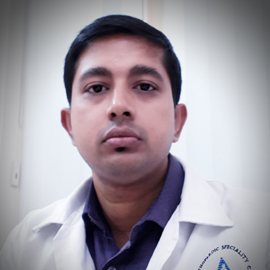 Dr. Hemjit Das
The fellowship training I had under Dr. Sachin Tapasvi sir has been a life changing moment for me. His understanding of the subject of arthroscopy & arthroplasty is unparalleled. The fine details he takes care of in executing his surgeries makes him different from other surgeons & puts him at the top of the ladder in India & abroad. The way he makes the difficult clinical diagnosis look easier for his fellows is an art to learn. The lessons I learned during my training will help me in providing service to the people at my place located at far east of the country. He shall remain my Guru for eternity and I hope to keep learning from him all my life.