THE RELATIONSHIP BETWEEEN YOUR BODY WEIGHT AND ORTHOPADIC HEALTH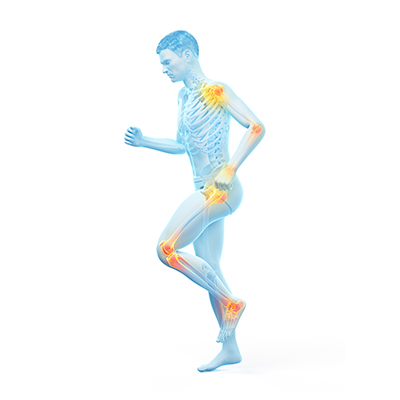 Obesity or excess body weight is usually linked to many health issues, such as high blood pressure, diabetes, etc. It also has a serious effect on your orthopaedic health.

Following are the ramifications of obesity on your muscles, bones and joints:

Increased wear and tear:
Every additional pound of weight in your body puts an excess weight on your knee joints, back and various bones. Made to hold a certain amount of stress, these joints and bones are at an increased risk of wear and tear due to the additional weight.

Pains linked to chronic issues:
Chronic pains are more intense and more frequent in people with excess weight than a normal-weight person. This problem rises highly in the old age people.

Risk of accidents and injuries:
Studies have shown that obese people are more prone to accidents and injuries, including the ones involving lower extremities pain.

Healthy eating habits and regular physical activity can help avoid all the problems related to obesity. Begin your journey towards health, today!